Dr. Susmita Datta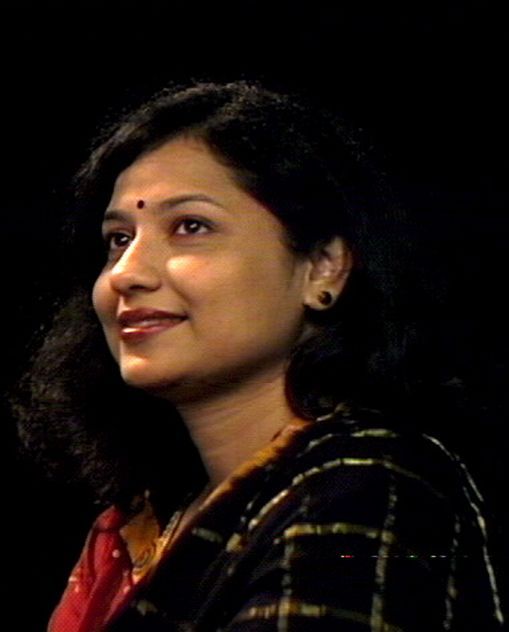 Recent Performances
CINCINNATI 2011 DURGA PUJA 2010
BANGA MELA 2009 BANGA MELA 2008
DURGA PUJA 2008 DURGA PUJA 2007
Currently based in Gainesville, FL, USA, Susmita is known for her renderings of semi-classical Hindi bhajans, ghazals and Bengali songs (ragpradhan and Nazrul-geeti). She is also popular for her repertoire of Bengali folk songs. Gifted with a sonorous and melodious voice, Susmita was born in Calcutta (Kolkata), India. She was initiated into music by her mother, Late Mrs. Prabhati Roy, who was also a maternal aunt of the internationally famous Tabla Nawaaz Pandit Kumar Bose of Calcutta. Susmita later took her formal guidance in vocal music from Kumarji's second brother, Pandit Jayanta Bose, an accomplished international vocalist and solo harmonium player. Susmita holds a doctoral degree from the University of Georgia and is currently a tenured Full Professor of Biostatistics and a preeminence hire in metabolomics in University of Florida.
Discography:

Susmita has three audio CDs to her credit

"Nana Ranger Gaan". This CD presents excerpts from a spot recording of a music performance in Augusta, Georgia. Contact somndatta@hotmail.com to purchase.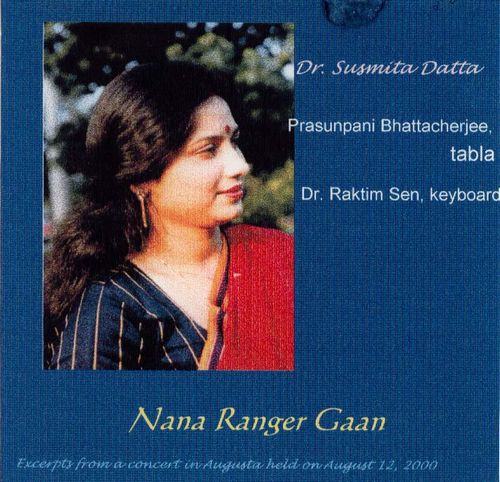 "Ajke Dole Hindole". This CD is a compilation of 'Nazrul Geeti's of various flavors. Contact somndatta@hotmail.com to purchase.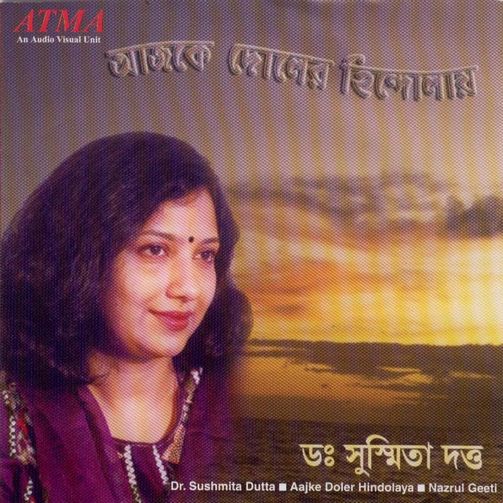 "Nazrul Geeti: KARAOKE"
To purchase this CD: Go to www.biswas.com